Now more than ever, curvy girls are taking fashion by the horns and serving up stylish goodness. While trendy plus size fashion has more options than few, 85% of those options are on online. Retailers have actually started to reserve merchandise for online shopping only. Where you were once able to go into the store and try things on, you are now a victim of the dreaded "online only".
DUN. DUN. DUUNN!
Now, that pisses me off! Even though I shop online, that doesn't necessarily mean I want to. I'm pretty sure curvy divas everywhere would love to walk into a store and try on trendy, quality fashions. But that is the hand we've been dealt so in my best Tim Gunn voice, "Make it Work!"
How many times have I heard the question, "How is "their" sizing"? Ladies, you have to do your own research. Fact is, you can not base someone else's shopping experience on how you make your online purchases. Don't be afraid to jump out there and order fabulous duds. Here is my fool prove guide to online shopping.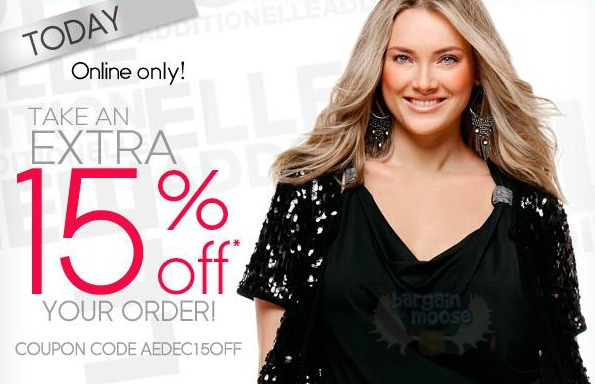 Determine whether you are shopping "Straight Sizes", "Plus Sizes" or "Junior Plus".
Straight sizes can run up to a size 18. Straight sizes typically go from a size 0-18 and tend to fit true to size. Plus sizes are 12w-26w and typically runs a little big. Plus size retailers have a sizing practice called "Vanity Sizing", which is the practice of assigning smaller sizes to larger articles of clothing, in order to encourage sales. Junior plus sizes are sizes 1X-3X and run a size smaller than plus sizes. Knowing the difference will take the guess work out of ordering the correct size.
Know your measurements and body type.
Every website should have a sizing chart
.
USE IT! You have to know your own measurements if you want an accurate assessment of the sizing chart. Now, depending on your body time, you may be able to play around with certain sizes . But for the most part, the sizing chart doesn't lie. Know your body type! You need to be able to look at something (yep, just look) and know how it will fit before you ever get it home. That takes practice, but practice makes perfect. Pay attention to the body type of the model as well. If she is pear shaped (small shoulders and bust, large hips and butt. Think Anita Marshall.) and you're pear shaped, the clothes will fit you the same way they fit on her. She may be bigger/smaller than you but its the shape that counts. If the model has a different shape than you, pay attention to the way things fit on her. Don't put so much faith into the way the model looks in the clothes, try to picture yourself and body type in the clothes.
Anita Marshall
READ! READ! READ!
The written info on the site is there to better serve you! Read the description of the item. Make sure you know the fabric of the garment. Make sure you know the finishings and hardware. For example, its important to know if a skirt has a zipper opening or an elastic weight band. A zipper may be too restricting as where elastic will have lots of give. These are some of the things you need to know when making online purchases. Read the reviews! Read the stats of the models (if listed). Read the info about how to care for the item. Find out how to contact customer service if need be... just read!
Be Social
Now a days, everyone is on social media. Follow your favorite retailers. Often times they post photos of the customers wearing their items. This will give you an idea of how things look in "real life". It is also a quicker way in contact with the retailer. Just @ them and most of them are ready and willing to help.
Learn the return policy of the site.
This is self explanatory. You are more likely to order from a site that has free returns/exchange. If it doesn't fit, simply return the item and place another order.
Welp, there you have it! I hope this help to take the hesitation out of shopping online. Let me know if you find this info helpful. Don't be afraid to venture out onto the web. You could be missing out on some awesome purchases.